About By The Sea Guests B&B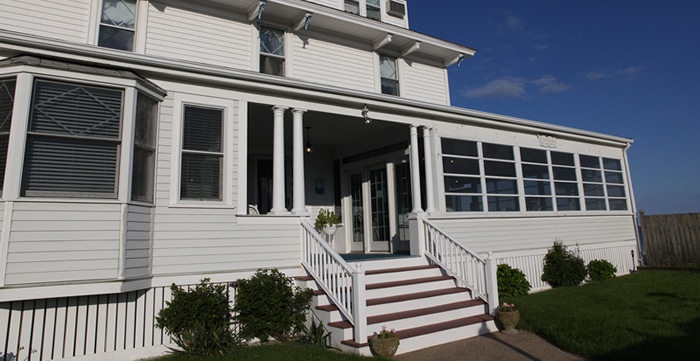 Offering Waterfront Serenity for Over Four Decades. By the Sea Guests has offered bed and breakfast comfort and relaxation on the ocean in Dennisport, Cape Cod, MA for 50 years. Our 12 bed and breakfast guest rooms and five luxury one or two bedroom suites are situated on our own pristine private beach on beautiful Nantucket Sound. All with private baths and more, our accommodations are designed to make you feel comfortably at home in our home.
Bed and breakfast patrons will also experience our breakfast on our lovely enclosed veranda over-looking our beach. We begin your day with fresh fruit cups, fresh baked muffins, yogurt, coffee, tea, and at certain times specialty items. Suite patrons are able to prepare their own meals in each suite's fully equipped kitchen and dine on their own private balcony overlooking the ocean.