About By The Sea Guests Bed & Breakfast and Suites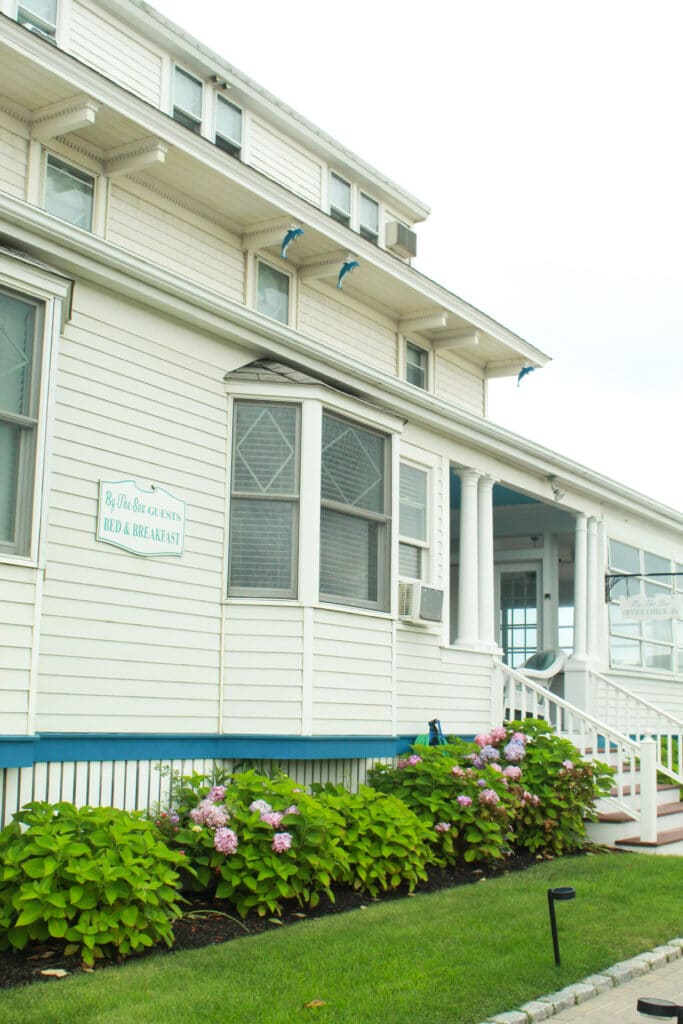 Offering Waterfront Serenity for Over Four Decades. By the Sea Guests has offered bed and breakfast comfort and relaxation on the ocean in Dennis Port, MA on Cape Cod for over 50 years. Our 12 bed and breakfast guest rooms,  five luxury one or two bedroom suites, and private houses are situated on our own pristine private beach on beautiful Nantucket Sound. All with private baths and more, our accommodations are designed to make you feel comfortably at home in our home.
Bed and breakfast patrons will also experience our breakfast on our lovely enclosed veranda over-looking our beach during peak season through October 24th, 2021.  We begin your day with coffee, tea, and a full, hot breakfast that is Chef's Choice. Each meal is unique, using the freshest seasonal ingredients.  Suite patrons are able to prepare their own meals in each suite's fully equipped kitchen and dine on their own private balcony overlooking the ocean. Suite and house rentals can add daily breakfast for an extra charge through October 24, 2021.
Parking is free but limited, so please plan accordingly in advance. One parking spot is allowed per guest room or suite. The private Beach House accommodates two vehicles and the Yellowtail House accommodates up to six vehicles.
Check-in is at 4 PM and checkout is at 11 AM. We do not provide early check-in or late checkout so please plan accordingly, especially wedding guests.
By the Sea Guests Bed & Breakfast and Suites is not pet-friendly. However,  one of our sister hotels, Seashell Motel, is pet-friendly and we can take reservations here.
Historical Cape Cod
Part of New England, Cape Cod holds a historical charm. A maritime economy, the Cape is a hidden jewel that many tourists travel to each year for its wonderous beaches, clam chowder, seafood, and family adventures. For more information about Cape Cod, please view the YouTube video below: