Beachfront Weddings & Events
We can accommodate almost any type of celebration and offer customizable packages. Some successful events that we have hosted in the past include:
Wedding ceremonies on our private beaches
Casual wedding receptions
Cocktail parties
Rehearsal dinners
Welcome beach bonfires (weather permitting)
Brunch packages
Family reunions or birthday celebrations
Small dinners, meetings, or events
Facilities
Private beach (We own the largest sandy beach on the strip) (Ceremonies/events during the day: Up to 40 people / Evening events: Up to 80 people)
Enclosed veranda overlooking the beach with or without an attached outdoor space (Either the beach or grass area) (Up to 40 people without /80 people with outdoor spaces)
Indoor function room at An English Garden (Up to 30 people)
Vacation Homes – We can set up a long table inside to host a small private dinner party or event. We can also assist in a casual barbeque in the Yellowtail's backyard. (Up 10-15 people)
There is enough room to set up a small tent and rent tables and chairs.
Planning
We can plan and coordinate everything for you – from tent and equipment rentals to catering and food services. We can cater to any special theme you have in mind, from a Cape Cod raw bar or clambake to a cocktail party to a casual pizza, barbeque, or fajita party to a dessert & coffee bar to a fancy sit-down dinner with a private at-home chef. We can accommodate almost anything. We'll even arrange any decorations you provide!
Accommodations & Location
An English Garden Bed & Breakfast
Located one block from the beach and other inns, it's just a 2-minute walk down the road. It has 9 bed & breakfast rooms with one queen or king bed and 2 one-room suites that sleep up to four people. An English Garden has a small indoor function room for small receptions or events. 5-6 rooms need to be rented to have an event here.
~
By the Sea Guests Bed & Breakfast and Suites
By the Sea Guests is the main inn where most weddings and events occur. It is beachfront with the largest white sanded beach on the strip and has an enclosed veranda that overlooks the beach and attaches to the beach and outdoor grass area where a tent can be set up.
It has 12 bed & breakfast rooms with one or two beds, 5 suites, and 2 vacation homes. At least half of the inn (10 accomodations) must be reserved to have an event here, 6 of which need to be located in the bed & breakfast portion due to noise factors.
~
Also beachfront, the Seashell Motel is more budget-friendly of the three inns but books very quickly in advance due to its maturity. It has 14 basic rooms (one or two beds) and 2 two-bedroom suites. The inn is pet-friendly, perfect for dog-lovers. Seashell is limited in event facilities, but we can host a beach ceremony (8 rooms required to be reserved) and guests may certainly reserve available rooms.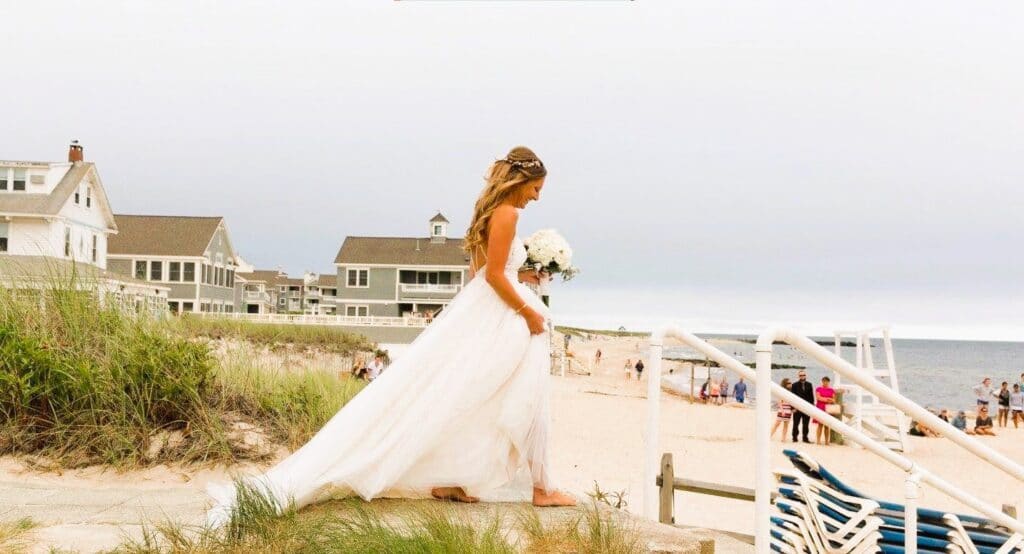 Contact Us For More Details